Truth Be Bold—Serenading Life & Death in the Age of AIDS, is a testimony to Julene Weaver's career working in HIV services and as a long term survivor. Each poem is a story within a story, the book is divided into four sections: Outing Myself, The Work, Echoes (Remembrances), and Survival.
"Out Bi Poet Julene Tripp Weaver's TRUTH BE BOLD is a powerful, readable, nearly-impossible-to-put-down, boundary-crossing coming-out collection. Weaver writes authentically about difficult but important things. She's a hawk for truth; her unflinching gaze guides us through a work of frustration, love, sadness, survival, death, and compassion. "Inside desire lies/the truth of blood —/longing to live a full life, a natural death." If you only read one book of poetry this year, make it count—make it this one." —Jan Steckel, The Horizontal Poet
The book is in presales now and each sale helps to bring this unique work into the world. You can purchase the book at Finishing Line Press.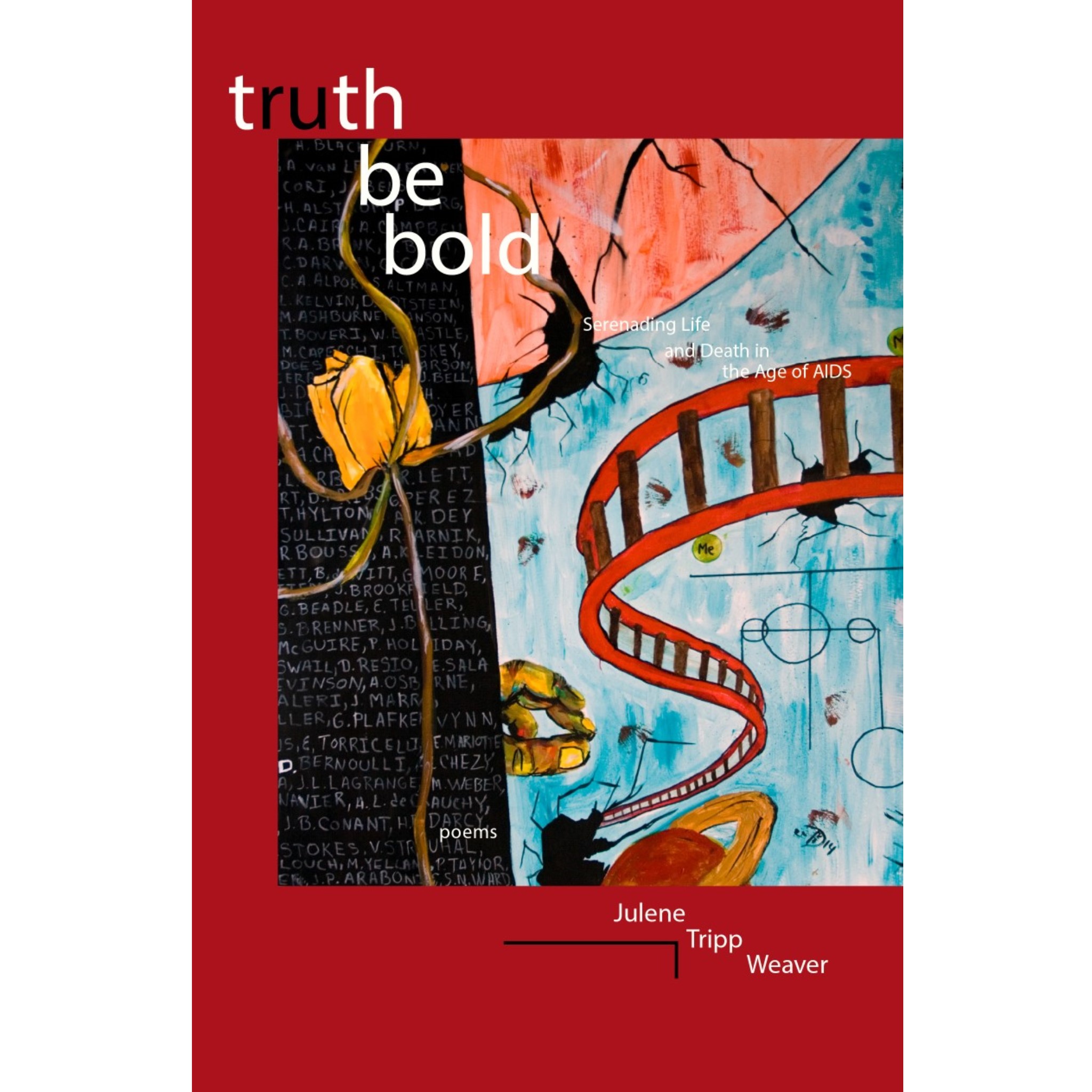 advertisement
Julene Weaver is an award-winning bi poet, a psychotherapist and one of the early founders of the Babes Network. Weaver's poetry is widely published in many print and online journals including: Anti-Heroin Chic, Riverbabble, River & South Review, Cliterature, Menacing Hedge, Red Headed Stepchild Magazine, Snow Monkey, Nerve Cowboy, The Far Field, The Seattle Review of Books, The Unprecedented Review & HIV Here & Now.